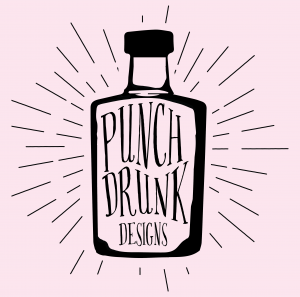 You know that feeling you get when you're short on sleep, high on caffeine, and everything around you just seems so funny? That giddy, Punch-Drunk feeling is what we want each of our customers to experience when they visit our store or scroll through our designs.
We love to crack ourselves up when we come up with our unique phrases, and it's important to us that we keep our vibe positive by focusing on humor that's self-deprecating, rather than mean or snarky.  And since our brand of humor is a mix of pure fun and woman-powered wit, we very quickly found ourselves in the realm of group shirts, making custom designs for bachelorette parties and girls' trips.
We loved the challenge of creating shirts for these large group orders and know that there is no one-size-fits-all style when it comes to women, which is why we happily developed our mix-and-match line of bachelorette and party shirts.
Our collections offer the ability to place any of our hundreds of designs onto several of the most flattering shirt styles we could find, all from the same manufacturer in a variety of sizes– this ensures your group has a cohesive look but allows every individual the flexibility to select a style that makes them feel comfortable and confident in a shirt that is literally made-to-order just for them!
Punch Drunk Designs is a female-owned and operated business, so we get how important it is to wear what you love. We constantly and obsessively search and seek out companies to partner with that offer high-quality, flattering clothing in a variety of sizes as a base for our designs.
Whether you order one shirt for yourself or dozens for your group trip, our mission is to foster a style that feels relaxed and comfortable, so you can focus on the Punch-Drunk vibes in life.